Tuesday, October 21, 2003
Another Assault On The Gene Pool
Congratulations!! to Heather at Held In Contempt, proud new mommy-blawger.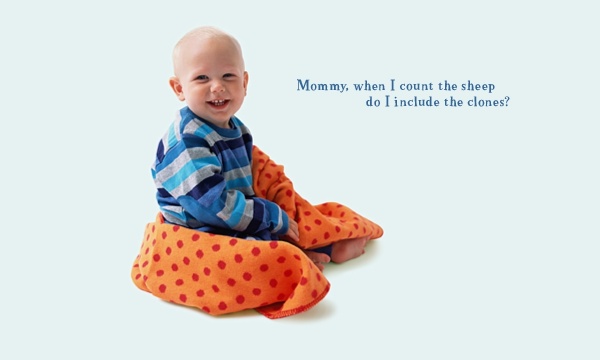 (Baby gear with a sense of humor: "Mommy, when I count the sheep do I include the clones?")
---

Unless otherwise expressly stated, all original material of whatever nature created by Denise M. Howell and included in the Bag and Baggage weblog and any related pages, including the weblog's archives, is licensed under a Creative Commons License.