Monday, July 28, 2003
"Send me your tired, your poor, your huddled appellate jurists..."
It's my humble opinion that one of the most remarkable things anyone has yet managed to accomplish with a weblog is Howard Bashman's 20 Questions for the appellate judge, monthly interviews that commenced in February this year with appellate jurists from around the U.S. (and conceivably from around the world). These interviews provide invaluable insights into the appellate lawmaking process and the people who make it work. They're detailed, thorough, and utterly free and freely accessible—no one needs to know you're an Omanian octegenarian before you can take a look.
Howard is willing to keep this up as long as appellate jurists are willing to participate, but he needs to get the word out to keep the volunteers coming. If you are a lawyer, law student, judicial clerk, or anyone who from time to time breaks bread with members of the appellate judiciary, please let them know how much you enjoy Howard's interviews and urge them to participate. I for one would love to see this continue indefinitely.
More from Howard this morning: "One week from today, I will be posting online here the August 2003 installment of '20 questions for the appellate judge.' August's interviewee is Eleventh Circuit Judge Gerald Bard Tjoflat. September's interviewee will be Federal Circuit Judge William Curtis Bryson. And October's interviewee will be Eleventh Circuit Judge Stanley F. Birch, Jr. [...] I am willing to keep the monthly '20 questions' feature going for as long as there are federal and/or state court appellate judges who are willing to participate as interviewees. However, if a month were to arrive for which there is no interviewee, then the feature will come to a permanent end." Let's not let that happen.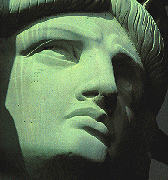 ---

Unless otherwise expressly stated, all original material of whatever nature created by Denise M. Howell and included in the Bag and Baggage weblog and any related pages, including the weblog's archives, is licensed under a Creative Commons License.