Tuesday, May 27, 2003
"So now you're going to feel a little pressure..."
I'd call for a drumroll for this announcement, if you weren't just as likely to mistake it these days for the sound of me lumbering into the room. By which I mean, I've been blogging for two here at B&B for the last several weeks. How many? Good question. (Despite there being ample reading material about the rigors of pregnancy, no one provides sufficient warning of the utterly confounding math.) Something like 11. Or 13. I figure I'll just keep covering squares until I get Baby Bingo. That's scheduled for December 6. We're finally telling the world, so I thought I'd, uh, tell the world. More later; D tonight!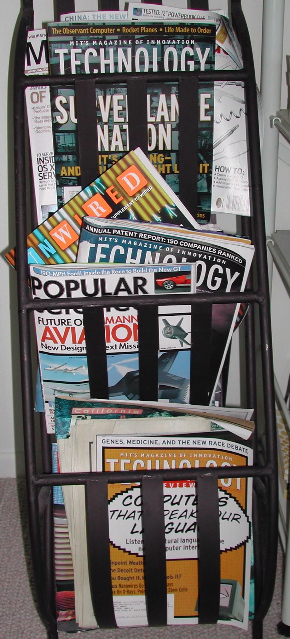 This is my magazine rack.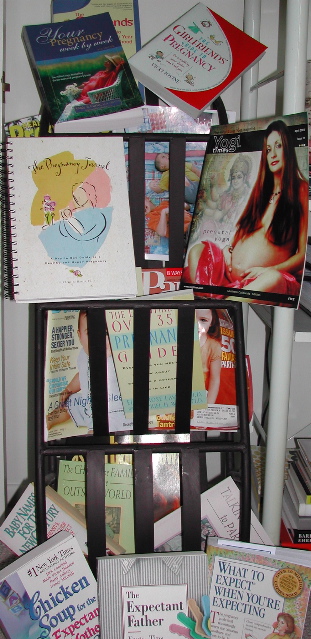 This is my magazine rack on Baby.
Any questions?
---

Unless otherwise expressly stated, all original material of whatever nature created by Denise M. Howell and included in the Bag and Baggage weblog and any related pages, including the weblog's archives, is licensed under a Creative Commons License.