Wednesday, May 28, 2003
The D Goes On
Thanks so much for all the kind emails and comments about my "delicate condition!" The lack of WiFi access here continues to be limiting. (Per the organizers, they don't want the entire room checking email during the presentations.) These photos are being uploaded courtesy of the Macs in the lobby. Another blogger in residence: Esther Dyson.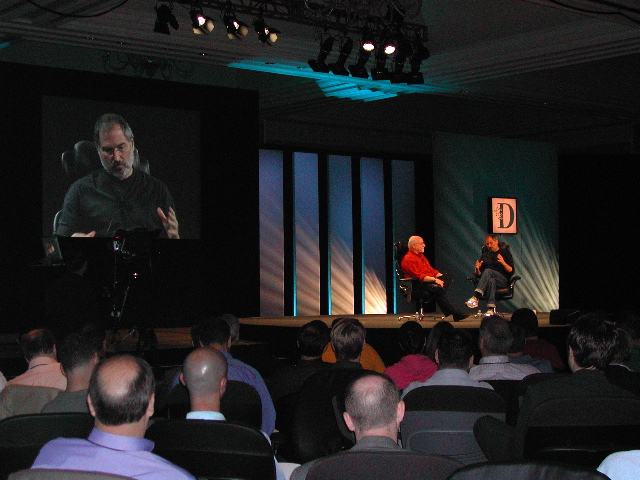 Walt Mossberg, Steve Jobs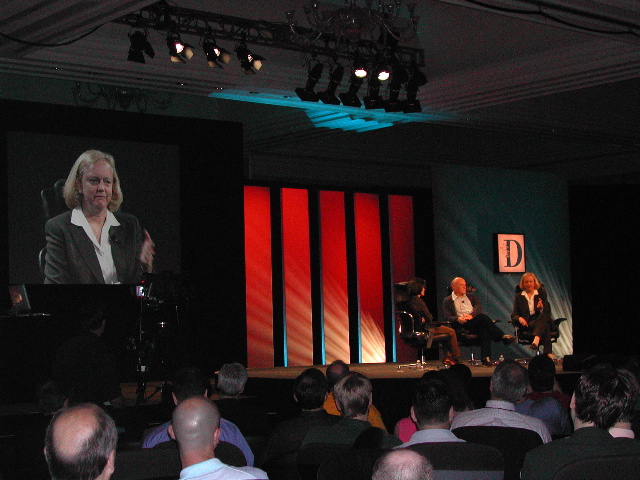 Kara Swisher, Barry Diller, Meg Whitman
---

Unless otherwise expressly stated, all original material of whatever nature created by Denise M. Howell and included in the Bag and Baggage weblog and any related pages, including the weblog's archives, is licensed under a Creative Commons License.