Sunday, March 23, 2003
Orange County Activism
It might surprise you to learn that traditionally conservative Orange County, California is home to its share of peace activism these days, as the Orange County Peace Coalition and Orange County Register's Bulletin Board illustrate. Writes Nick Schou in OC Weekly: "For the past year, protests against the Bush administration's proposed war in Iraq have been spreading throughout Orange County faster than the local flag-waving spectacles that occurred in the wake of Sept. 11." That might be an exaggeration (the flag-waving was truly enthusiastic), but the demonstrations have had their impact; I understand beach parking in Laguna yesterday was grievously compromised.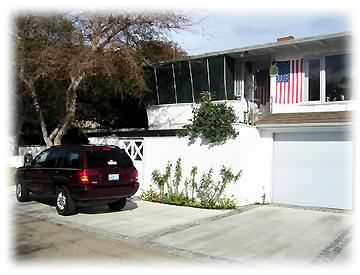 Related reading: Geoffrey Nunberg, "The Syntax of Protest."
---

Unless otherwise expressly stated, all original material of whatever nature created by Denise M. Howell and included in the Bag and Baggage weblog and any related pages, including the weblog's archives, is licensed under a Creative Commons License.